Underwater photogrammetry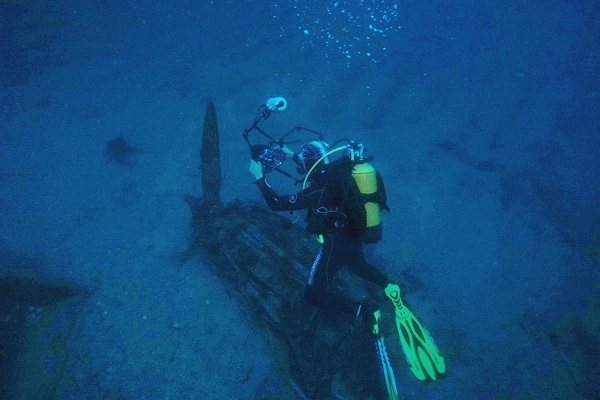 In order to produce 3D underwater maps we use the photogrammetry method. It requires a high number of underwater photographs of the whole area mapped. For more complex objects and wider areas, several thousands of pictures may be necessary.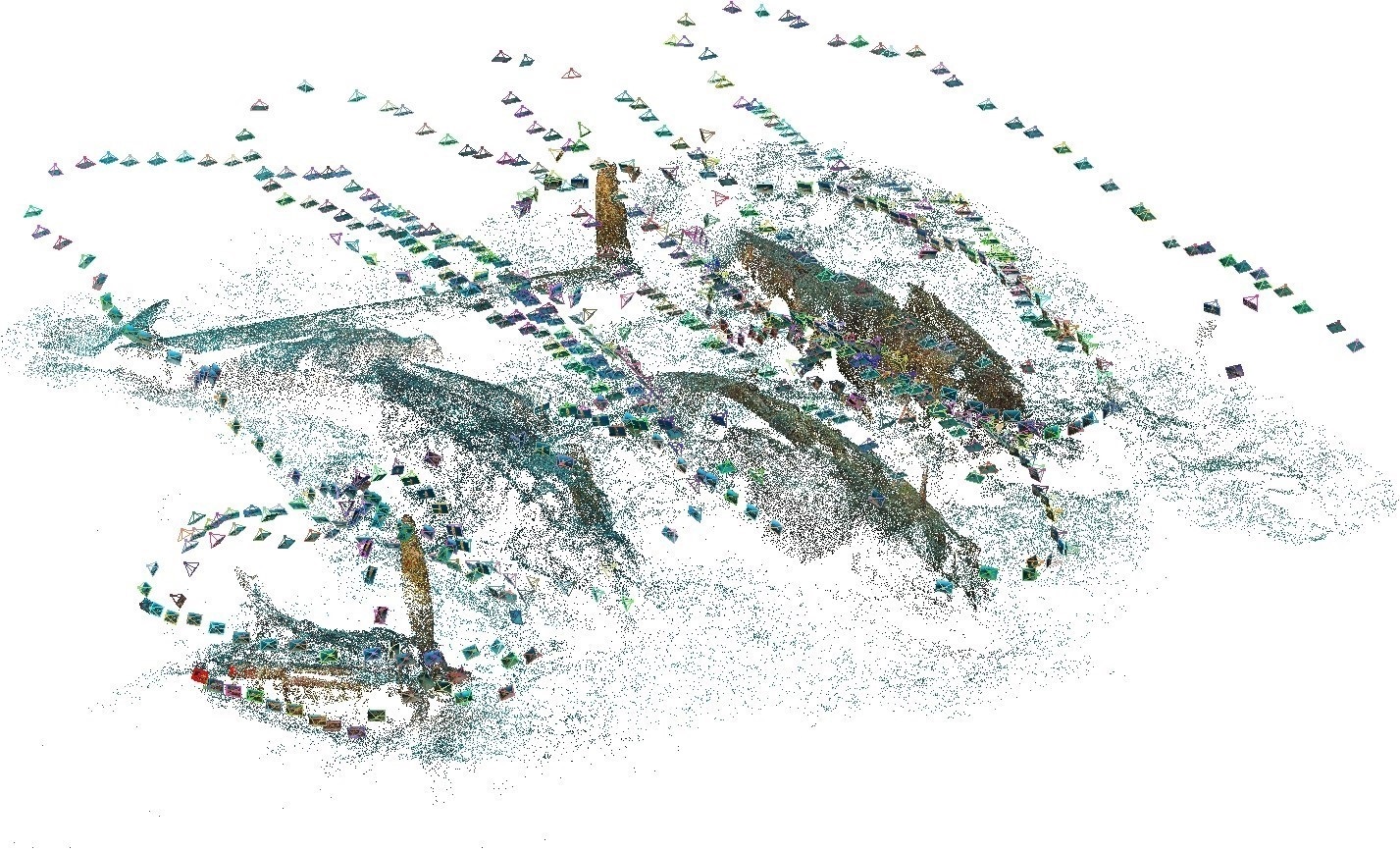 This methods allow to produce a 3D model of an object from photographs shot under various viewpoints and the matching points between each of them. Thus, we obtain a matching point cloud building our object (here the wreck of an aircraft).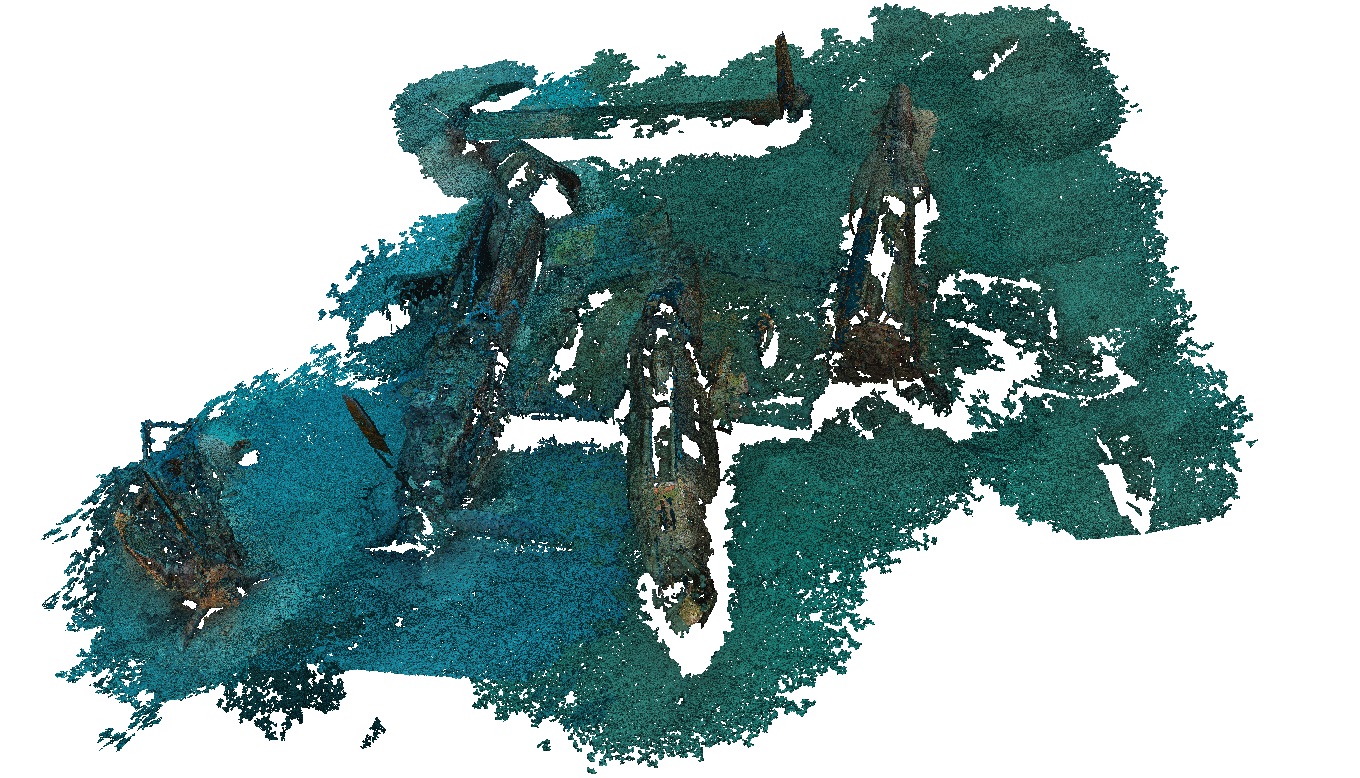 The point cloud is then "densified" and exported in a software treating 3D objects to work on the 3D rendering. This step consists in building faces of the object from the point cloud according the resolution required.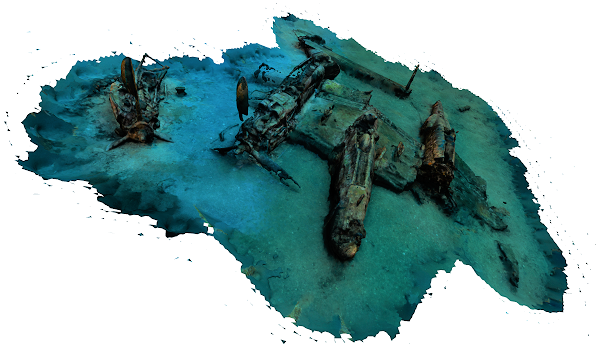 Finally, photo textures are building by "draping" the photographs on the 3D object to obtain a final 3D model with a high resolution rendering.

Seaviews developed two methods allowing to georeference the 3D models according to the depth and the visibility:

by shoting some of the photographs from the surface and synchronizing each picture with positioning by a RTK GPS

by positioning the model from a bathymetric map produced with our multibeam sounder

Drone photogrammetry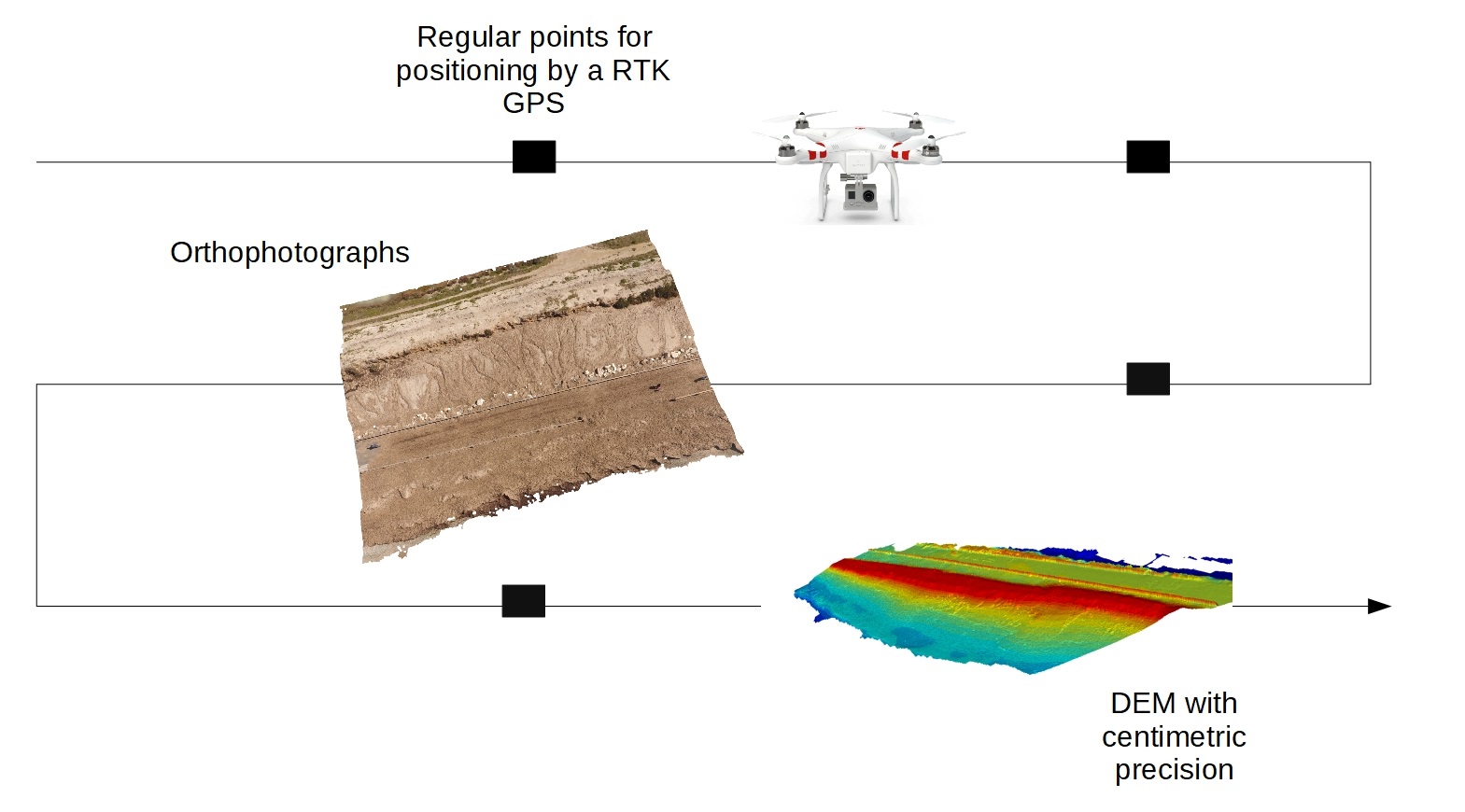 We also offer photogrammetry services by drone to generate digital elevation model (DEM) and 3D maps of shores and coastal areas. We can also generate orthophotographs using the DEM.